A boyfriend of a lady has bluntly gone straight to tell her that though they are dating she has no right to deny her sex whenever he calls for it whether be it rain or shine as he is the one that pays all the bills.
The lady who felt hurt and disrespected by the words of his boyfriend decided to correct him for saying that he is the boss and she has nothing to offer him rather than the sex which she gives him.
In a conversation that was leaked online, the lady was said to have been at the receiving end always as the guy of the lady is the one that takes care of her from what she would wear to what she would even eat.
According to reports, the lady who could not stand to be disrespected also called for the guy to remember how he also washes his pieces of stuff and also cooks for him whenever he wants.
Check Out Screenshots Below: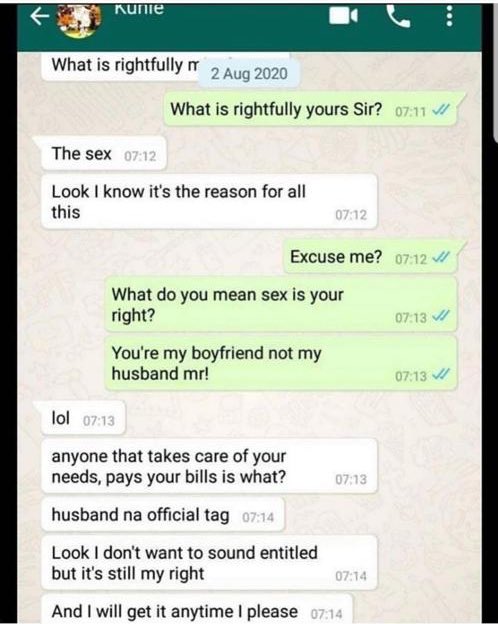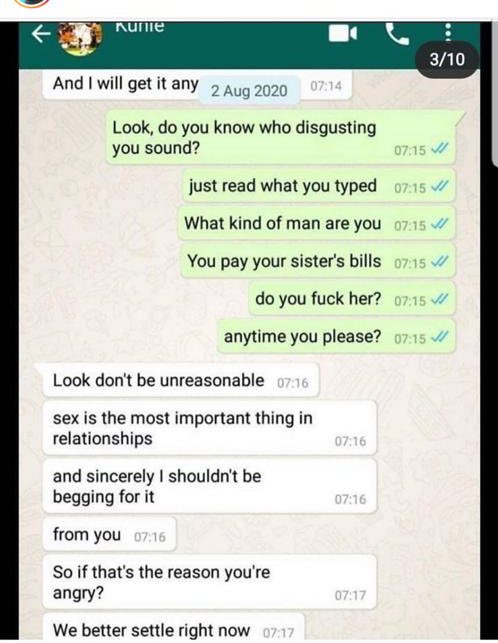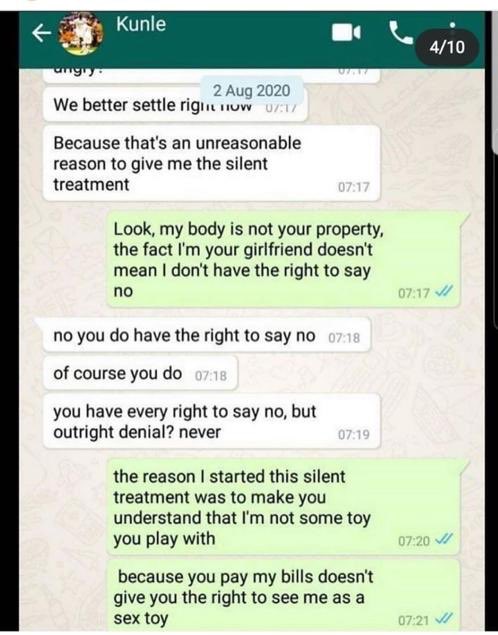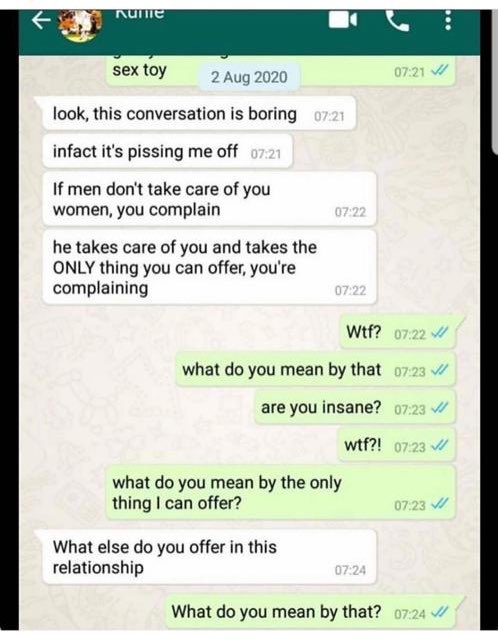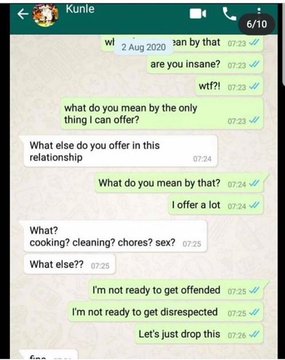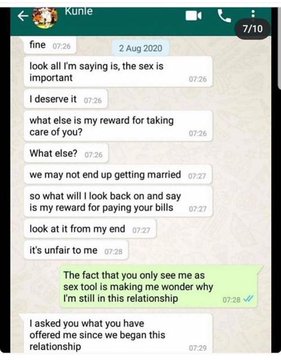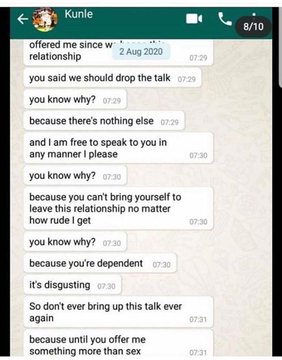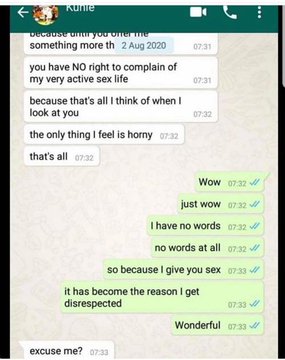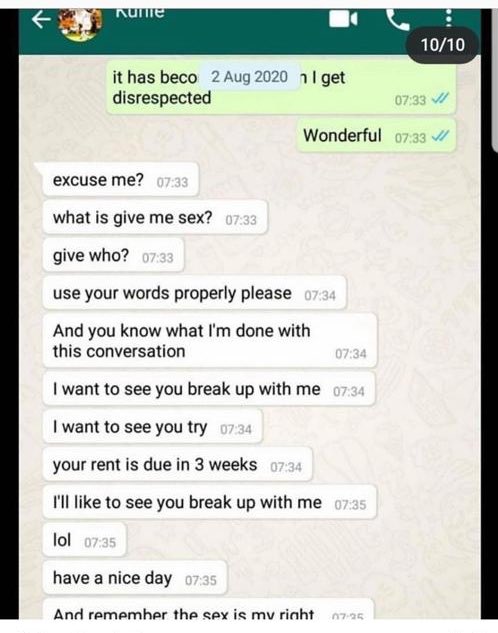 Some Of The Views By Commentors Are As Follows: